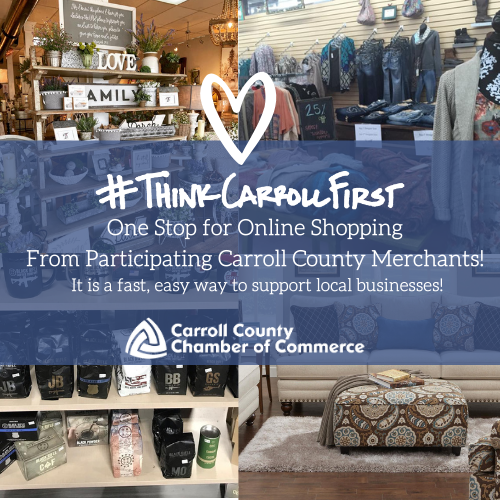 It's easy as clicking on the logos below for more information and purchasing mobile gift cards or merchandise from online stores from participating local businesses.
Now more than ever the business community needs your support.
Show your support today and #ThinkCarrollFirst!
Click on logo to order. Each merchant will have a "click here to order" link within their description. Please note: Any transaction made via this page is between the individual and the business. The Carroll County Chamber of Commerce is not responsible for any inability to redeem purchases made.